AdTech alumina ceramic ring adopts two kinds of materials: Sigma materials and N17 materials. It is also called casting transition plate. AdTech casting transition plate is the best choice for hot-top aluminum casting. It has high corrosion resistance, high geometric precision, smooth surface, long service life, low maintenance cost and non-pollution to molten aluminum. AdTech alumina ceramic ring can meet the high value-added, high-tech performance aluminum casting requirement.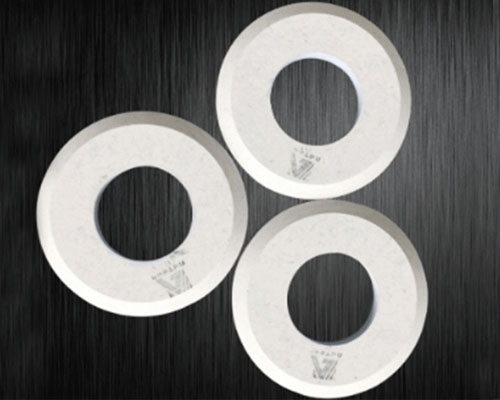 Alumina Ceramic Ring Advantages
High hardness, high erosion resistance, high geometric precision, low maintenance cost, smooth surface.
Non-peeling off, non-pollution to molten aluminum, and it obviously improves the quality of aluminum alloy.
Good thermal shock resistance, reduce the pollution to molten aluminum for corrosion resistance casting.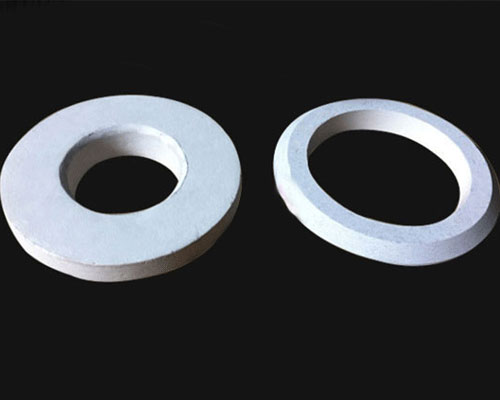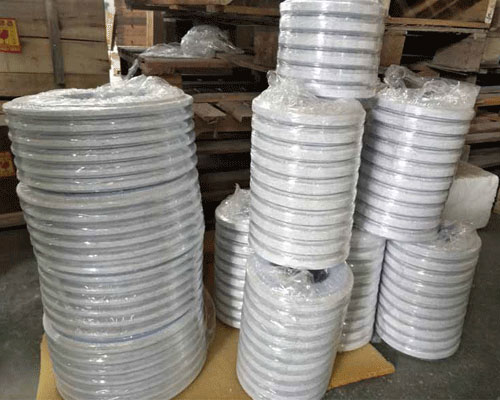 Instructions
Install the right size parts in hot-top casting equipment.
Install the distribution plate, thimble, transition plate, distribution launder and graphite ring above the platform, and thimble, transition plate, graphite ring below. Ensure the product smooth, clean, undamaged and seamless. And it is better to seal around the side and bottom with ceramic fiber blanket or paper.
Preheat the hot top casting platform uniformly to 260℃-350℃. If electric heating is not available, heat it by flame is recommended, so as to get rid of adsorbed crystal water. Direct fire on the lining body is prohibited.