Ceramic fiber castertip is also called ceramic caster tip, aluminum silicate ceramic caster tip, casting tips and nozzle. Casting tips determine the width of the aluminium sheet during continuous casting. Casting tip sections create a cavity in conjunction with spacers, allow the flow of metal through the casting tips just before solidification of the sheet. AdTech ceramic fiber castertip is used for crystallization forming and size control of aluminum plate in the casting production line. It adopts nano-scale fiber composite material, and the process by high-precision equipment. AdTech casting tips and the nozzle has moderate density, good thermal insulation, precise size, high oxidation resistance, and low deformation.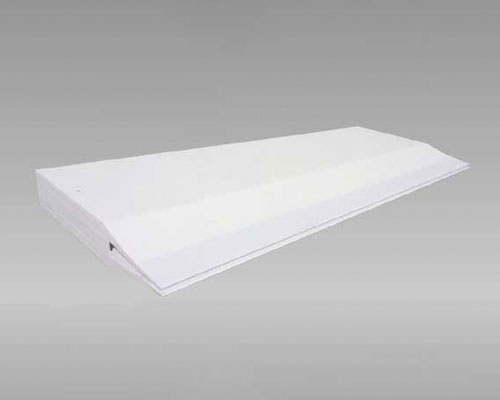 Parameter
Item
Density
(g/cm3)
Rupture modulus
(816℃·Mpa)
Thermal Expansivity
(680℃·K-1)
Thermal Conductivity
(540℃w/m·k)
Max Working
Temperature(℃)
Typical value
Roll-PH
0.45-0.57
42-48.8
1.35-1.56*10-6
0.12-0.15
1260
Dimensions (mm)
| | | | | | |
| --- | --- | --- | --- | --- | --- |
| Item | Length | Width | Thickness of tip | R radius | Shape |
| Value | 200-2300 | 50-600 | 1.6-10 | Constant value | Enterocoelia/Level |
Product Advantages
Adopts nano-scale fibrous composite materials. Its particle size distributes uniform.
Uses a specialized coating on the key parts of the caster tip.
Has advantages of no peeling, non-stick molten aluminum, and good erosion resistance.
The internal structure is designed with a reasonable and symmetrical runner. So as to meet the fluid dynamics requirements of aluminum liquid.
Good heat insulation, in order to effectively control the constant temperature during aluminum casting. It is the best choice for producing high-quality aluminum foil stock.
Low deforming, easy to adjust the roll gap. It can effectively reduce white strip and dark line problems, and improve the smooth surface of aluminum foil.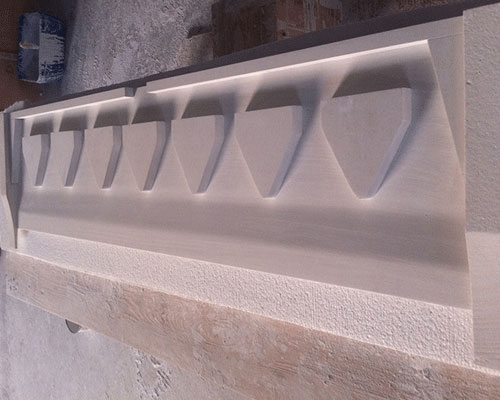 AdTech casting tips are dimensionally stable, thermal shock resistant and do not cause outgassing. Ceramic caster tip can effectively protect the quality of the cast and rolled coils. It is best used together with boron nitride paint. AdTech caster tip is used to produce high-grade aluminum alloy. Ceramic fiber caster tip consists of alumina ceramic liner and castertip ear. AdTech offers all of the component pieces required for continuous casting tip assemblies such as end dams, spacer boards, internal baffles, boron nitride coatings.
The aluminum silicate casting nozzle material is a key component of the aluminum strip continuous casting and rolling mill. Its quality directly affects the quality of the strip and the yield of production. The aluminum silicate casting nozzle material depends on the performance and It can be divided into multiple models if necessary.
The aluminum silicate casting nozzle material produced by AdTech is made of ceramic fiber and a variety of other materials. It has the advantages of good elasticity, no deformation, and long use time. Its special process can effectively prevent molten aluminum from eroding the casting nozzle and avoid carbonization. The fracture structure is a fine and uniform layered fiber structure to prevent the existence of flocculent tissue. The coating on the working surface is uniform and smooth to prevent the occurrence of granular cracks and coating shedding, and to provide protection for high-quality cast-rolled plates.