Ingot Mold Coating is a high-quality, silver-white oily mold release agent, also known as aluminum mold paste. AdTech mold release agent is suitable for the production of various types of aluminum ingots, forms a layer of bright aluminum-like film. Mold release agent prevents the welding of the aluminum ingot and the iron mold, makes the alloy ingot easy to demold, and has a smooth and shiny surface. Due to the long duration of the aluminum film, ingot mold coating greatly reduces the number of smears, production costs, and the labor intensity of the operator.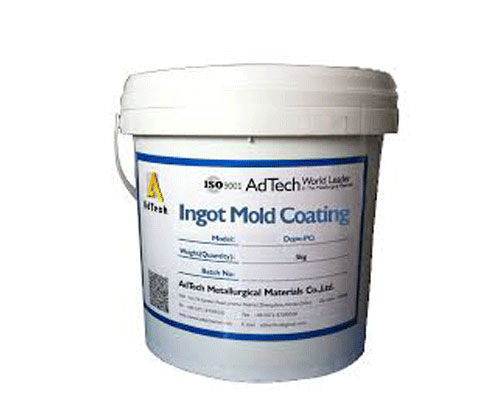 How to Use Ingot Mold Coating
Dilute the paint, stir it evenly, use a brush to evenly spread it on the inner surface of the dry ingot mold. Or spray it evenly on the surface of the ingot mold with a spray gun. Then heat the mold to above 150℃  to volatilize its oiliness, and then cast the ingot.