The alumina porcelain rod is also called alumina ceramic stopper rod, control pins. And the ceramic fiber tundish nozzle is also called alumina ceramic tube. They are used in conjunction with each other for plate ingot casting. AdTech alumina rod and ceramic fiber tundish nozzle are made of high-silicon molten material. They have strong corrosion resistance, no pollution to metal solutions, and can be used multiple times. Alumina porcelain rod is used in conjunction with a downspout and metal level control system to the regulate flow of molten metal from the distribution launder into moulds for rolling ingot and casting processes. AdTech offers several choices and custom designs based on each specific application of control pins.
Alumina Porcelain Rod Specification
| | | | | |
| --- | --- | --- | --- | --- |
| Items | Dimensions | Special Dimensions |  Package | Special Package |
| Flow control bar | 100-1200mm | As drawing | 50pieces/box |  As required |
| Alumina ceramic tube | 100-650mm | As drawing | 50pieces/box |  As required |
Product Advantages
1. They have the advantages of high strength, erosion resistance, impact resistance, thermal shock resistance, smoother surface.
2. With the use of boron nitride (BN) coating, which can increase the life for 50-100 casting times.
3. They are easy to use and operate, which enhance the use of molten metal transfer equipment, and achieve energy saving and consumption reduction.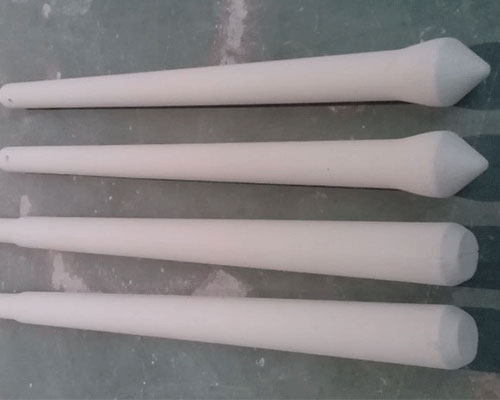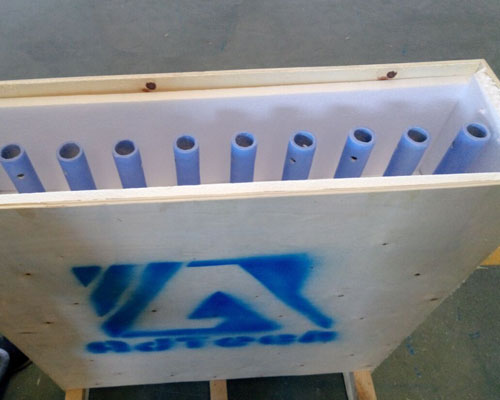 The alumina stopper rod is one of the most important control elements in the continuous casting production process. It is installed in the tundish nozzle, and cooperates with the built-in immersion nozzle or the tundish nozzle, so as to control the flow of molten aluminum from the tundish to the mold during the continuous casting process. It can ensure the stability of the flow surface temperature of the molten aluminum in the mold and the continuous casting process.
Stopper rod and tundish nozzle are used to adjust the flow of aluminum water, which can be used for slab casting. It can be used in any place where there is a difference in the level of the aluminum water level, such as a launder, and the flow needs to be controlled.