The current market demand for high-grade aluminum alloys is increasing, and end customers have higher and higher quality requirements. In general, the demand for high-grade aluminum alloys is moving in the direction of a thin wall, high strength, and easy processing. This kind of cast aluminum alloy has higher and higher requirements for the purity of molten aluminum. So far, the most commonly used filtration technology is ceramic foam filtration technology. The filtering effect of this technology increases as the porosity of the filter plate increases. Even so, its filtering effect is still far behind the deep bed filter.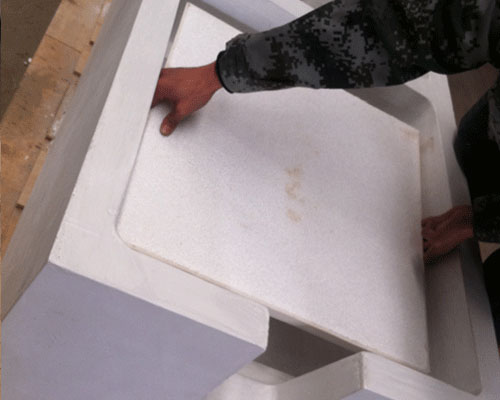 This deep filtration technology has been recognized in the casting field, and it can meet the needs of high-end products with high-quality requirements. For a long time, AdTech has been developing and perfecting the deep bed filtration system, giving it many unique advantages.
Deep Bed Filter
The deep bed filter consists of multiple layers of alumina balls and a layer of alumina gravel of appropriate size, and is filtered in a unique stacking method. The size and stacking method of alumina balls and sand particles should be adjusted according to the final product. These two factors will affect the filtering effect and service life of the filter bed.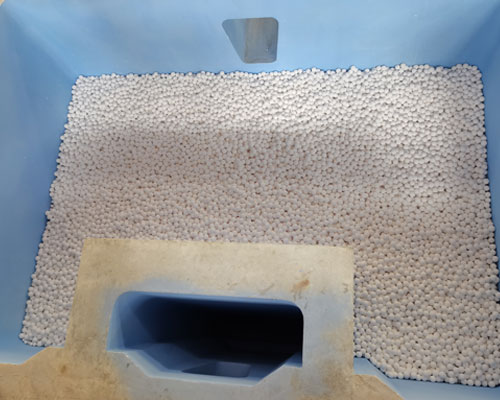 The deep bed filter is a porous medium, and the bed structure is accurately calculated to achieve the laminar flow of liquid aluminum, so as to prevent the tearing of the aluminum oxide layer and secondary pollution of the aluminum liquid. The aluminum liquid passes through the tortuous filter bed under the action of gravity, and the path is long, so impurities will be deposited on the filter bed body. Practice has shown that although the pore size of impurities is much smaller than the pore size, the impurities remain on the filter bed body.
AdTech offers professional online degassing unit and filtering unit for molten aluminum, if you need to filter out the impurities for your aluminum foundry, please feel free to contact us. We can customize suitable equipment for your aluminum plant.