Alumina Ceramic Foam Filters for foundry are mainly for filtration of aluminium and aluminium alloys in cast house. They can effectively remove inclusions, have excellent resistance to attack and corrosion from molten aluminum.
The inclusions formation is an inherent process of aluminum alloy smelting. Aluminum slag is considered to be the main factor affecting the total metal loss during the melting process. Depending on the efficiency of the melting furnace and the melting method, the amount of scum produced may account for 1% to 10% of the total amount of molten metal. In addition to the formation and elimination of dross, another problem faced by aluminum foundries in the molten metal bath is non-metallic and metallic impurities suspended in the molten metal bath. Impurities and alumina will remain suspended and floating in the liquid bath because they are porous and contain some gas that adheres and is trapped in the pores. In this case, the oxide density is similar to aluminum alloy.
In the charging process, molten metal processing, non-metallic and metallic impurities are introduced into the melt. Even when the primary ingot is melted, non-metallic impurities such as hydrogen and aluminum oxide are introduced. They will greatly affect the quality of molten metal, which in turn affects the porosity and shrinkage of the final casting quality.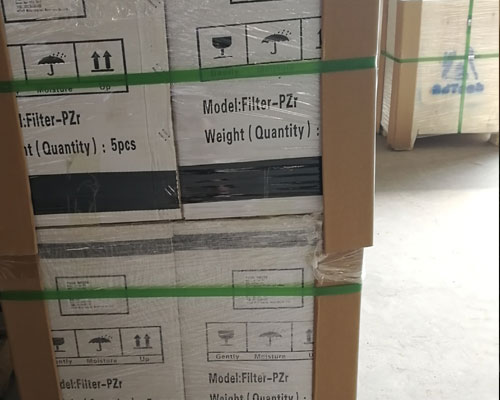 Oxides and inclusions are present in melting and holding furnaces or transfer ladle, and their removal is essential for proper molten metal cleaning. Aluminum foundries are using many commercially acceptable melt processing techniques to remove and separate inclusions from molten aluminum alloys before casting. These methods include various fluxes, online degassing and CFF filtering methods in the furnace and gate system. Any of these technologies will have an impact on the cleanliness of the molten aluminum alloy.
In addition to removing and separating inclusions from the molten aluminum alloy, the alumina ceramic foam filters for foundry can also reduce trapped gas and provide laminar flow, and then the filtered metal is significantly cleaner. Cleaner metals can produce higher-quality castings, fewer scraps and fewer inclusion defects, all of which help increase profits.