In the production of deformed aluminum alloys, hot top casting is a widely used casting process, which has the following characteristics:
The height of the mold used is very short, and the residence time in the mold after the metal is solidified and formed is short, which basically avoids the phenomenon of secondary heating, so the surface of the ingot is smooth and of good quality.
Before the ingot is directly cooled by the cooling water at the lower edge of the mold, the liquid cavity wall formed is very thin. Under the strong cooling of the cooling water, the edge of the ingot can obtain a high crystallization rate, so the dendrite is fine, and even the intergranular pores are discontinuous, which can effectively reduce the degree of reverse segregation in the ingot.
Equipped with a hot top cap above the crystallizer, which extends the distance between the exposed liquid surface and the crystal front, and increases the melt temperature of the exposed liquid surface. The gas precipitated during the crystallization of the ingot and the slag carried by the floating to the exposed liquid surface, which is conducive to the improvement of the purity of the ingot.
Because the hot top cap increases the exposed liquid level, the same level of casting can be realized, and the secondary pollution of the melt in the pouring system is reduced.
The crystallizers can be densely arranged during casting, and the number of ingots cast at a time is large, which improves the production efficiency.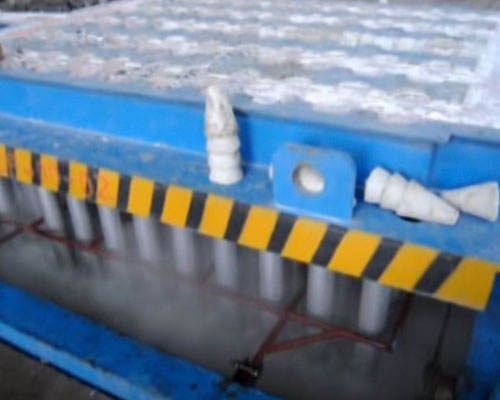 AdTech offers hot top cap, tap out cone, distribution launder, ceramic sprue bush for aluminum alloys casting. They are always used cooperatively for precision casting, especially matching with Wagstaff. Pour the molten aluminum into the mold crystallizer and form the final product. It is an important part of the hot top casting. It can meet the technical requirements with high value-added, high technical performance, such as aviation, transportation, electronic products, and other aluminum alloy precision casting.