Ceramic Foam Filter can improve the cleanliness of Aluar Aluminum casting, reduce the scrap rate, or reduce subsequent maintenance work. Can reduce the production time and cost of castings to ensure a more streamlined and more reliable supply chain.
The Ceramic Foam Filter ensures that the casting process of Aluar Aluminum is calm and controllable. This reduces the possibility of "re-oxidation" defects and improves the surface of the casting.
We can supply ceramic foam filters for Aluar Aluminum: Alumina Ceramic Foam Filter is applied to purge and filter molten aluminium and aluminium alloys. White in color alumina foam filter is made from high purity alumina (AI2O3). It has excellent ability to resist high thermal shock while maintaining efficient removal of impurities with continuous and thorough filtration.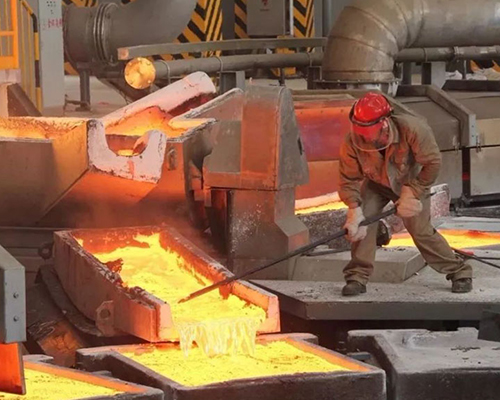 Aluar is the only aluminum smelter in Argentina and one of the largest in South America.
Aluar is a company with national capitals managed according to the most demanding international parameters of the industry and in permanent evolution. Since its inception, it tripled the aluminum production capacity of 140,000 tonnes thanks to a constant investment plan, which today allows it to fully supply the local market with approximately 30% of its produced volume, exporting the other 70% to countries such as States, Brazil, Japan, and Germany, among others.
The Primary Division materializes most of Aluar's operations, with a primary aluminum production capacity of 460,000 tonnes per year at its Puerto Madryn plant. There are produced plates, ingots, bars, wire rods and aluminum alloys to supply the most diverse industries, construction, automotive, packaging, power transmission lines, among others.
Ceramic foam filters can increase the cleanliness potential of aluminum production. Use a finer filter to filter aluminum water and alloys, which was impossible before. The ceramic foam filter has higher filtration efficiency, higher turbulence control level, and reduces the possibility of metal bypassing the filter. The extremely low friability reduces the possibility of filtering impurities in the casting. Compared with the previous, the foundry's confidence in the overall performance of aluminum water filtration products has been improved.