Ceramic Foam Filter Azerbaijan Aluminum can effectively remove large inclusions in aluminum liquid and adsorb micron-sized fine inclusion particles, which can improve surface quality, improve product performance, improve the microstructure and improve yield.
Ceramic Foam Filter is widely used in the production fields of aluminum profiles, aluminum foils, and aluminum alloys. It helps aluminum products meet the requirement of high value-added, high-tech performance aluminum alloy precision casting.
PPI represents the hole density of the product and corresponds to the uniformity of the pores. For example, model 10PPI, which means a foam ceramic filter product with a pore uniformity of 7 to 13 holes on any 25.4 mm length.
Aluminum and aluminum alloy production processes often use 178*178*50mm, 230*230*50mm, 305*305*50mm, 381*381*50mm, 432*432*50mm, 508*508*50mm, 584*584*50mm, a total of seven major specifications of ceramic foam filter products. Other specifications and models are required. Both supply and demand can be negotiated by both parties.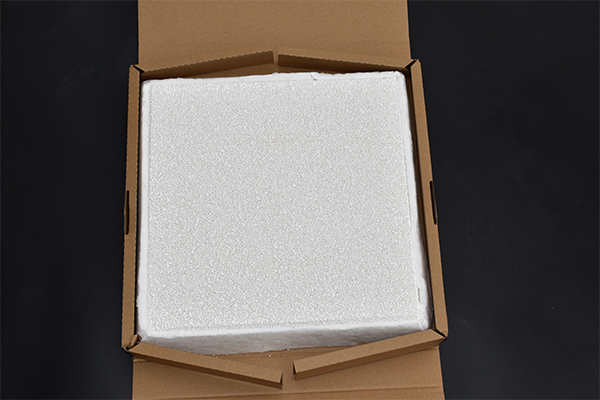 Ceramic Foam Filter Azerbaijan Aluminum is installed in the filter bowl for filtrating impurity in molten aluminum alloy, is the main filtration equipment for the aluminum casting process. With its excellent resistance to molten aluminum erosion and corrosion, the alumina ceramic foam filter can effectively remove inclusions, reduce trapped gas and provide laminar flow, so that the filtered metal is cleaner.
Azerbaijan Aluminum Corporation is a leading company in the field of non-ferrous metals in Azerbaijan and the only primary aluminum producer in Transcaucasus. There are 4 factories (electrolysis factory, anode treatment factory, continuous casting and rolling factory, cold rolling and paint factory), 2 auxiliary facilities (silicon rectifier station and mechanical maintenance unit), and other facilities.
Currently, 90% of Azerbaijan Aluminum's products are exported to 15 countries.
From January to October this year, Azerbaijan exported 52,600 tons of aluminum and its products. During this period, the total export price of aluminum and its products was US$140.1 million.
In the same period last year, Azerbaijan exported 47,200 tons of aluminum and its products, with a total price of 86.7 million US dollars.