Ceramic foam filter for Egyptian aluminum has excellent properties of high strength, stable texture, no slag, high-temperature resistance, and strong thermal shock resistance. It is suitable for the purification and filtration of aluminum and aluminum alloy solutions at high temperatures. It can filter non-metallic slag, make the casting surface smoother, and reduce machining losses.
Ceramic foam filters are surrounded by a sealed and thermally expanded ceramic fiber insert that helps seal the filter plate inside the CFF filter box, ensuring no metal flow.
Ceramic Foam Filter is made of high-quality and high purity alumina, made of unique formula and advanced environmental protection technology. The structure of the three-dimensional network is uniform. Foam Ceramic Filter is widely used in Egyptian Aluminum casting workshops such as aluminum alloy cast rods, slabs, aluminum foils, aluminum cans and high-end aluminum profiles.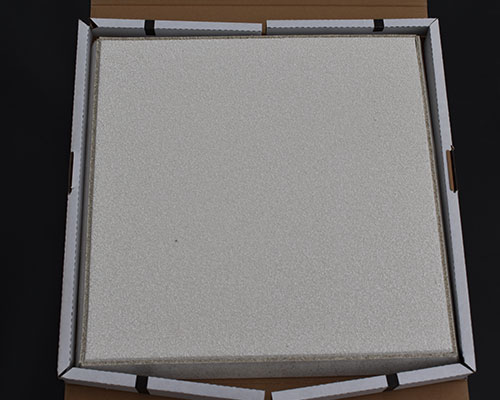 According to reports, the Egyptian government intends to initiate the modernization and upgrading project of Egypt Aluminum, the country's only aluminum producer.
Egyptian Aluminum was put into operation in 1975, with a designed aluminum production capacity of 320,000 tons.
At the end of 2019, it was proposed to modernize and upgrade it and expand its aluminum production capacity to 570,000 tons.
However, due to the impact of the coronavirus, the project has not been launched.
Recently, the government intends to restart this project.
Hisham Tawfiq, Minister of State of Egypt, stated that Bechtel of the United States is preparing a feasibility study for the project, and the feasibility study is expected to be completed in the middle of this year.
The project is planned to be carried out in two phases, one is to replace the old production line, and the other is to add a new production line.
According to Tawfiq, six foreign companies have expressed interest in participating in tenders for the supply of major equipment.