Alumina ceramic foam filter for molten aluminium filtration is an alumina-based ceramic filter. These filters are lightweight, durable and offer exceptional heat resistance. When manufacturing aluminum foil, alloy castings and aluminum foil, our offered foam filters are used extensively. With our quality line of ceramic foam filters, we have built up a huge customer base in the market. Our quality analyzer rigorously checks these foam filters against various quality standards to provide a flawless range to our customers.
The passage of the molten form of the metals could be an important step in the formation of the resulting final castings. This has been exploited by mounting the alumina ceramic foam filter, which gives the right kind of design due to the absence of any impurities as well as the unnecessary formation of gas bubbles. The engineering industries do their best to obtain the best mold shapes, for which this type of filter could be the best advantage.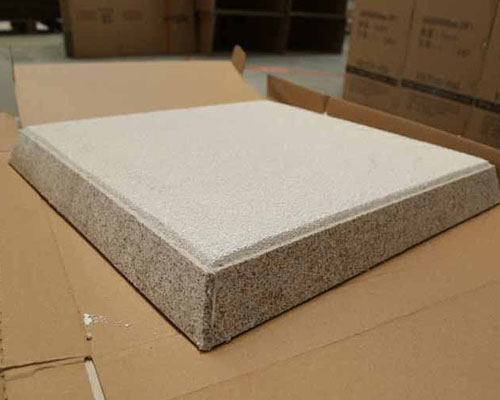 If you need high porosity and mechanochemical activity in your job, you will have to go for a brand that offers you the same. A Ceramic foam filter is an ideal option in cases where a phosphate-free filter and high resistance to thermal attack are required.
The alumina ceramic foam filter can remove inclusions, reduce trapped gases, provide laminar flow when filtering molten aluminium, and also tighten dimensional tolerance during production. The zirconia filter serves a variety of purposes, including the filtration of molten steel and alloys.
Molten Metal Filtration is an important part of every manufacturing and molding industry. Different industries use different materials to filter their finished products. The alumina ceramic foam filter is used in foundries that melt molten aluminum. Aluminum is known to be the best material which has many applications and foundries help cast molten aluminum into different structures for better use of the metal. But unless it is filtered with effective tools, the process remains incomplete. The presence of impurities and other unwanted products in the metal decreases the quality of the metal, thus decreasing the quality of materials cast from the metal. The ultimate goal of the foundry is to make a profit and a good quality of the cast material can help achieve this.