Ceramic Foam Filter Surya Aluminium is determined by an open 3D structure of ceramic substrates created by a system of interconnected units. They are characterized by excellent thermal conductivity, stability and resistance to sudden changes in temperature.  
The ceramic foam filter production process is as follows: the carrier is put into the thixovariable alumina slurry, and the square centered automatic extrusion process is adopted to make the slurry uniformly deposited in the foam skeleton of the carrier. After curing, the final product is roasted at 1180℃.
Ceramic Foam Filter Surya Aluminium is installed in the filter bowl to Filter out impurities in Molten Aluminum alloy, which is the requirement of producing high value-added and high technical performance Aluminum alloy precision castings, such as computer hard disks, PRINTING PS substrates, canned materials, etc.  
Ceramic foam filter is a combination of excellent strength, thermal properties and resistance to attack from molten aluminium.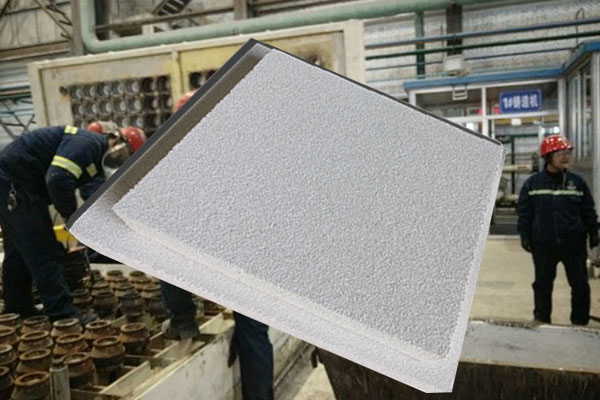 Alumina Ceramic Foam Filters is available in all common sizes: 7″, 9″, 12″, 15″, 17″, 20″, and 23″. We offer the whole range of porosities from PPI 10 up to PPI 60 (PPI = pores per inch). Custom-made cut-to-size filters are also possible.
Ceramic foam filter has a gasket on the edges to help seat the filter in the CFF filter box and ensure no metal bypasses the filter. There are different types of gasket available, fibre gasket, expandable gasket. Also you can choose Alumina Ceramic Foam Filters without gasket.
Why do Indians use aluminum?  
It's mostly cheap.  
Aluminum is cheaper to manufacture than iron because it is easy to shape, just by putting the sheet into a molding machine: Aluminumware India, the traditional process of making aluminum POTS, feels very strong and durable.  
Including the purification of aluminum in modern iron is also much easier: aluminum smelting only need 950℃-980℃, and iron is more at about 1500℃.  
The downside is that aluminum is so easy to shape that POTS can easily become pitted.