Ceramic foam market development began in the 1970s. It is an inorganic non-metallic solid material with many air holes. Ceramic foam uses the hollow structure, surface structure and its own material properties, so as to achieve the physical, chemical and other mechanical properties required by the application. In terms of performance, ceramic foam not only has the inherent good chemical stability, high rigidity, high-temperature resistance, corrosion resistance, wear resistance, but also its unique pore structure. And foam ceramic has better application value than ordinary ceramics. It has the advantages of low density, lightweight, low thermal conductivity, and strong toughness.
Ceramic Foam Features
Lightweight, high strength, high hardness.
Efficient thermal insulation and thermal insulation performance.
Outstanding fire retardant and high-temperature resistance.
Rigid waterproof material that is waterproof, moisture-proof, and leak-proof.
Excellent chemical stability.
Freeze-thaw resistance, aging resistance, has a long service life.
Significant sound absorption and noise reduction performance.
Excellent processing performance, good dimensional stability consistency, and strong compatibility with other materials.
Excellent green and environmentally friendly materials.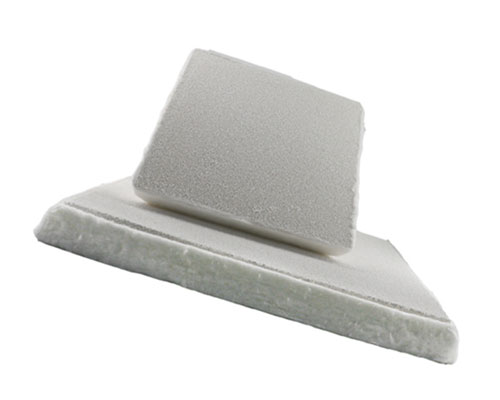 Ceramic Foam Market
Ceramic foam materials show the comprehensive performance advantages in rationalizing technical performance and economy. Porous foam ceramic materials have very outstanding economic and technological advantages, so they have become a class of materials with great application potential. Foam ceramic materials have a wide range of applications, huge market potential. Ceramic foam materials are widely used in the chemical industry, environmental protection, energy, metallurgy, electronics, petroleum, construction, military industry and other fields. It can bring very significant economic and social benefits.
The use of the filtration process is mainly based on the following considerations. On the one hand, the filtration makes the flow of the aluminum liquid orderly and relatively calm, and on the other hand, the solid slag in the molten metal is effectively removed, and the quality of the castings is rapidly improved.
The ceramic foam filter product effectively removes the solid inclusions in the molten metal, so the aluminum alloy can be smoothly forged, aluminum foil manufacturing, extrusion processing and other processes to obtain perfect aluminum products. The product has a selection range of 20ppi coarse pore size to 80ppi very fine pore size.