European Aluminium launched its Circular Aluminium Action Plan to ensure that all end-of-life aluminium products are collected and recycled efficiently in Europe by 2030. The Circular Aluminium Recycling Plan also aims to maximise aluminium recycling rates and to keep the material in active use.
The decline in aluminum ingot inventory is due to the chain recovery of consumption in some sectors and the stockpiling of investment aluminum ingots, as well as the substitution of primary aluminum for scrap aluminum. The epidemic control has led to continued tight supply of scrap aluminum, and a decline in superimposed imports. The scrap aluminum market is in short supply. The price gap between scrap aluminum and primary aluminum has narrowed significantly. This has led to the continuous increase in the replacement of primary aluminum with scrap aluminum, which has played a role in the demand for primary aluminum. A certain pulling effect.
Circular Aluminium Recycling Plan
The Plan builds on the industry's Vision 2050 and provides policy recommendations to increase recycling rates. AdTech can offer degassing units, CFF filtering system and other metallurgical materials in aluminum casting for Circular Aluminium Action Plan. If you are interested in our products, please feel free to contact us.
"The aluminium industry is committed to helping deliver the European Green Deal, building on its long-standing commitment to sustainability. Our end goal is to achieve the full potential of aluminium circularity by 2030 and we won't stop until we've achieved it. The Circular Aluminium Action Plan provides a roadmap for European policy makers and the European aluminium industry to work together to make this ambition a reality," said Gerd Götz, European Aluminium's Director General.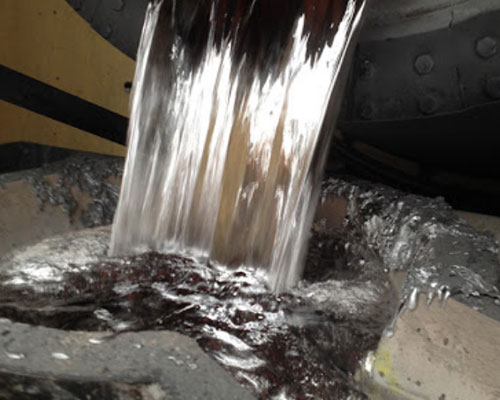 The circular aluminium recycling process requires only 5 percent of the energy to make primary metal. In Europe, the automotive and building sectors have recycling rates of over 90 percent, while aluminium beverage cans have a recycling rate of 75 percent.
Under the new plan, 50 percent of Europe's demand for aluminium could be supplied through post-consumer recycling by mid-century.
As a result, aluminium recycling could reduce CO2 emissions by up to 39 million tonnes per year by 2050 compared to today, which corresponds to a reduction of 46 percent of CO2 per year in 2050, achieved mostly by replacing carbon intensive primary aluminium imports from outside Europe with recycled domestic post-consumer aluminium, European Aluminium said.