Flux for Dutch Aluminum is a white (slightly gray) powdery fine particle with a major component of chloride and fluoride and other compounds.
After proper heat treatment and sieving, the refining flux particle size is uniform, which is beneficial to the uniformization of the refining tank under the action of carrier gas (N 2 or Ar) into the lower layer of aluminum liquid, and the formation of numerous small bubbles and aluminum liquid in the aluminum liquid through physical and chemical changes. Full contact, separation of [H] and other harmful gases in the aluminum liquid.
At the same time, some substances contained in Aluminum Casting Flux can strongly adsorb and melt the oxides and suspended solids in the melt and adhere to the bubbles together, and bring them to the surface of the aluminum liquid as the bubbles rise, thereby achieving degassing and slag removal, etc. The purpose of refining and purifying.
Flux for Dutch Aluminum is environmentally friendly and economical, and it is suitable for the production of high-value-added, high-tech aluminum alloy precision casting such as aviation and transportation.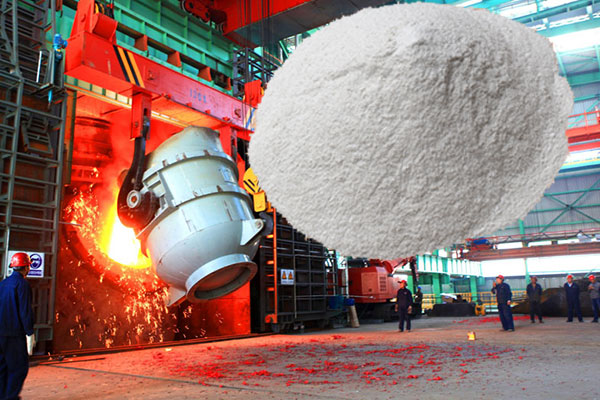 Dutch aluminum producer Delfzijl Aluminum (commonly known as Aldel) has been saved from bankruptcy for the third time, but it still plans to lay off several jobs. The current director of the company Chris McNamee and his company Aloft are taking over the factory in Delfzijl from the US private equity fund York Capital. However, the restructuring will face 120 layoffs of 325 regular employees, and it is expected that it will push Aldel out of almost all debt.
Damco Aluminium Delfzijl (Aldel) was established in Delfzijl in 1966 and is considered to be one of the largest employers in the northeast of Groningen. The plant melts and casts high-quality aluminum used in industries such as automobiles. Due to high electricity and natural gas prices, Aldel had to cut production significantly earlier this year because the production of aluminum was no longer profitable.
In recent years, Aldel's life has been difficult. In 2013, due to high energy prices, it has filed for bankruptcy protection. Four years later, it went bankrupt again. Private equity fund York Capital took over the company in 2017 and invested 70 million euros in a new furnace and added 75 jobs.
As one of the largest energy consumers in the Netherlands, the Aldel smelter encountered a new problem because it had to pay a large amount of emission rights to compensate for CO 2 emissions related to power generation.
The price of aluminum is determined by the world market, and smelters cannot pass on emission allowances in the price of their final products. Metal manufacturers in Germany and France have received compensation for emission rights and can continue to operate. However, the Dutch company's plan expires in 2020, and the acquisition will not cause too much disruption, because the management and board of directors will remain in place.