As we all know, the flux is introduced into the molten aluminum through the carrier to achieve the function of purifying the melt. After the flux for molten aluminum has fully acted on the melt, it must be allowed to stand for a period of time to float to the surface, and then go out. However, no flux can guarantee absolute release from the melt. The more flux is used, the more flux remains. The industry requires as much as possible to reduce the amount of residual flux in the melt. The high-efficiency flux is an effective way to achieve the purpose of high-efficiency melt purification with a relatively small amount of flux. Therefore, high efficiency is an important aspect of evaluating the quality of the flux. The quality of the established melt is the goal and the use of the flux under the same process conditions The smaller the quantity, the higher the quality of the flux.
The high requirements of aluminum alloy materials place strict requirements on the alkali metal/alkaline earth metal content of the aluminum melt. Therefore, it is necessary to take the removal rate of alkali metals/alkaline earth metals by the flux as the basic index of flux quality evaluation. Under the same process, the removal rate of alkali metal/alkaline earth metal per unit flux is the evaluation criterion.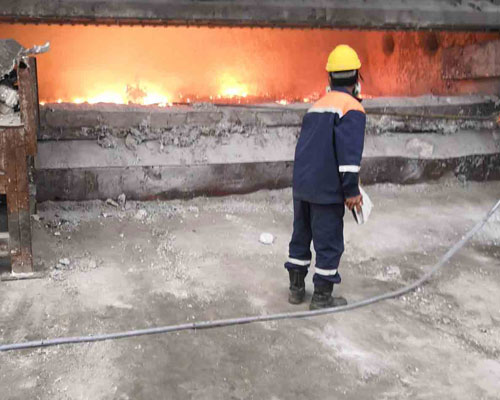 With the continuous enhancement of environmental protection requirements and environmental awareness, incorporating the impact of flux on the environment into the flux quality evaluation conforms to the development route of green manufacturing. Whether the flux for molten aluminum has odor and smoke during use, whether the emissions will adversely affect the environment, endanger the health of operators, damage equipment, and whether it will cause heavy metal pollution will be the basic indicators for flux quality evaluation. AdTech refining flux uses the principle of liquid metal compound to develop and configure products to reduce smoke, reduce burn damage, and be environmentally friendly and economical.