With the development of science and technology, automotive, shipbuilding, aviation, aerospace, and other manufacturing industries have increasingly higher quality requirements for aluminum alloy castings. In addition to ensuring chemical composition, mechanical properties, and dimensional accuracy, castings are not allowed to have porosity or shrinkage. Defects such as holes. The smelting of aluminum alloy is a very important process in the production process of castings. Years of production experience has proved that the fluxes refining process is not strictly controlled, and castings are prone to defects such as pinholes, oxidized slag inclusions, and shrinkage, which directly affect the quality of castings. Therefore, in order to obtain high-quality aluminum alloy castings, the melting process must be strictly controlled.
The purpose of the aluminum fluxes refining process is to reduce the complexity of the operation, improve the refining effect of the aluminum alloy melt, increase the utilization rate of the refining agent, and realize the stable pre-furnace refining treatment of the aluminum alloy melt.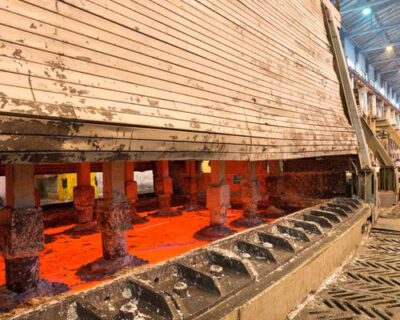 Fluxes Refining Process
The main purpose of aluminum alloy refining is to remove gases and non-metallic inclusions in the melt, and to uniform alloy composition. Refining is an extremely important process in smelting. The refining agent should be selected correctly and the amount added should be controlled. AdTech granular flux is prepared by mixing a variety of inorganic salts in a certain proportion after drying treatment. It is mainly used to remove hydrogen and floating oxidized slag inside the aluminum liquid. Generally, 0.5%-0.7% of the alloy mass should be added. Grasp the refining temperature, the refining temperature is generally controlled at 700-7200C. In the refining process, use a bell jar to press the refining agent into about 2/3 below the surface of the melt in batches, and rotate it clockwise evenly and slowly. The speed should be slow and the action should be stable to avoid large agitation of the molten metal, so as to prevent increasing the hydrogen content and get involved in inclusions.