Launder for Bosnia and Herzegovina Aluminum is mainly used for the distribution and transmission of aluminum liquid in the casting process, these aluminum casting launders include the active flow trough on casting and rolling, and the distribution trough on the same horizontal casting disc.
Launder for Bosnia and Herzegovina Aluminum has the advantages of excellent insulation performance, high flexural and compressive strength, excellent thermal shock resistance, the surface is smooth and non-stick aluminum, good insulation performance.
The aluminum casting launder is a trough-shaped component suitable for conveying molten metal in furnace operations. The launder and trough include straight launders, curved trough, distribution launder.
There is a connection between adjacent ends of the runner portion. At each connection between the adjacent ends of the two trough parts, a recess is formed at the base of the trough part, and the recesses are combined to form a cavity.
The base of the runner part is connected to the connector. This can be achieved with fasteners, usually bolts. These bolts pass through the channel at the bottom of the runner section and enter the threaded hole in the connector.
The connection system provides a good connection between the bottoms of the runner sections, thus reducing the chance of opening any gaps at that location.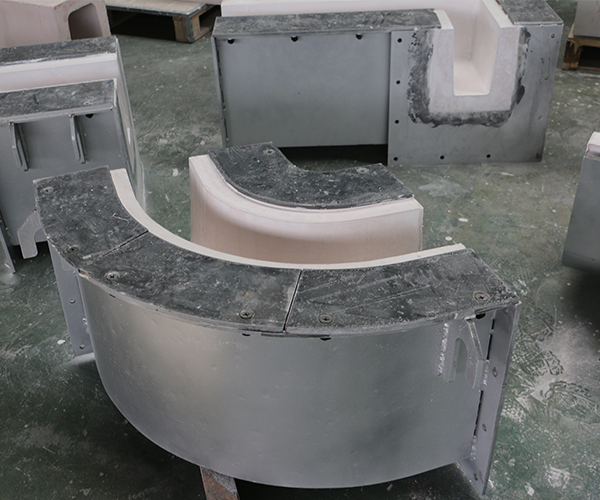 Certain types of Launders for Bosnia and Herzegovina Aluminum have channels for guiding the flow of molten metal from the furnace to the mold. Such launders are usually formed as end-to-end parts. The launder may have a cover above the channel, and may include a heater to keep the metal in a liquid state.
Bosnia Aluminum Corporation, a major electrolytic aluminum producer in Bosnia and Herzegovina, produced approximately 10,000 tons of electrolytic aluminum in August, up from approximately 7,000 tons in July, and the target output in September was approximately 12,500 tons.
The electrolytic aluminum market has strong demand, and they are currently operating at full capacity with an annual production capacity of 150,000 tons. Their output so far this year is about 60,000 tons, and the total output in 2021 is expected to be 100,000 tons, which is higher than about 25,000 tons in 2020.