Alumina ceramic foam filter for aluminum filtration is a kind of porous ceramic body with a three-dimensional space grid structure with high porosity (70-90%). Because of its low density, high strength, high temperature resistance, large specific surface area, and large porosity, the advantages of good filtration and adsorption, so it is widely used in metallurgy, chemical industry, light industry, food, environmental protection, energy-saving, and other fields.
As the third-generation filter equipment, ceramic foam filter is particularly widely used in metal smelting and casting production. Foam ceramic filters are used in the filtration and purification of molten metal, which has also promoted the rapid development of the domestic metal casting industry, and improved the yield, machining performance, and physical and chemical properties of cast metal products.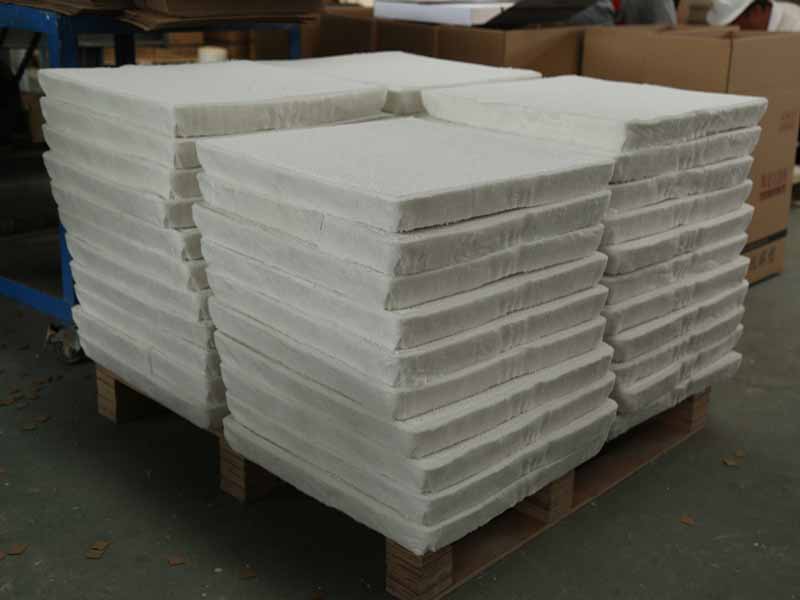 The three main categories of foam ceramics are zirconia, silicon carbide, and alumina foam ceramics.
As a high-temperature foam ceramic, zirconia ceramic foam is mainly used in the filtration of high-temperature metal melts such as cast steel and high-temperature alloys, and its overall consumption is not large. Silicon carbide foam ceramics are medium-temperature foam ceramics, which are mainly used in the filtration of medium-temperature metal melts such as cast iron and cast copper.
Alumina ceramic foam is a low-temperature foam ceramic, which is mainly used in the filtration of non-ferrous metal melts such as aluminum and aluminum alloy. At the same time, since aluminum liquid casting is mostly a rod casting process, the size of the foam ceramic filter is larger than that of zirconia and silicon carbide. Because the filtered aluminum liquid has a lighter specific gravity, its performance requirements such as the strength of the alumina foam ceramic filter are relatively low.
Alumina Ceramic Foam Filters is available in all common sizes: 7″, 9″, 12″, 15″, 17″, 20″, and 23″. We offer the whole range of porosities from PPI 10 up to PPI 60 (PPI = pores per inch). Custom-made cut-to-size filters are also possible.
Ceramic foam filter has a gasket on the edges to help seat the filter in the filter box and ensure no metal bypasses the filter. There are different types of gasket available, fibre gasket, expandable gasket. Also, you can choose Alumina Ceramic Foam Filters without gasket.