In order to be used for various levels of heat dissipation during casting, ceramic casting filters must be more robust. The best quality materials are used in filter manufacturing. Filters are classified by strength, accuracy and tensile strength. Cast Filters of different types and sizes are used for casting various materials.
There are three main types of cast filters:
Alumina ceramic filters – these filters are used only for aluminum castings. Currently, leading suppliers offer a wide range of sizes and thicknesses. You have to choose the right one according to your needs. If your requirements are not suitable for general sizes, you can order custom sizes. In order to avoid reoxidation of molten aluminum during casting process, pressureless casting technology can be used. It increases the manufacturer's productivity while preparing the filter for the next large shipment.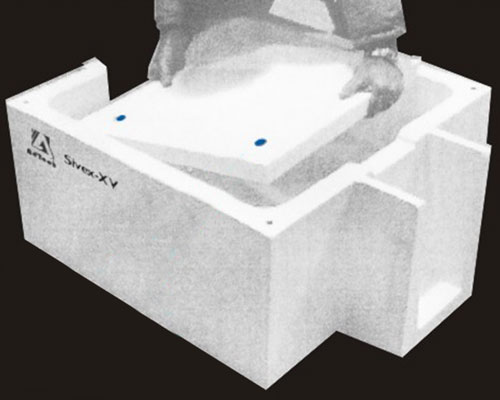 Silicon nitride ceramic filters – it is also the most common and versatile choice for casting aluminum, brass, bronze, copper, iron and steel. Generally, it is used for iron and non-ferrous castings. You just need to find the exact thickness of the filter to amplify the bending strength and increase productivity.
Zirconia ceramic filters – state of the art ZrO2 filters have changed the market landscape. This mechanism is very effective for cobalt base and nickel base alloy castings. It mainly performs well in low carbon and ultra-low carbon steel castings.
Vacuum degassing or AOD like technology can effectively improve the capacity of the filter. In order to obtain higher performance and better durability, the correct selection of filter is very important.
AdTech offers alumina ceramic filter and zirconia ceramic foam. The ceramic filter is surrounded by Sealing gasket, laying between filter and filter bowl, to prevent molten aluminum leaking through interface. AdTech's filter adopts sealing gasket in 3 different types, fiber paper material, fiber cotton material, expanding cotton material.