Define Degassing: The online aluminum liquid purification device has always been the subject of research on aluminum alloy casting and rolling. And the purity of the nitrogen used for refining in the purification device is a key factor that directly affects the purification effect.
Aluminum degassing unit is between the furnace and the casting machine, the main function is removing hydrogen and other residues. AdTech refined the volume of nitrogen bubbles by improving the rotating nozzle in the process of purifying nitrogen purification, and increased the contact area between nitrogen and aluminum. Thereby the degassing unit can improve the effect of degassing and slag removal, achieve the purpose of aluminum purification, and improve the quality of the product.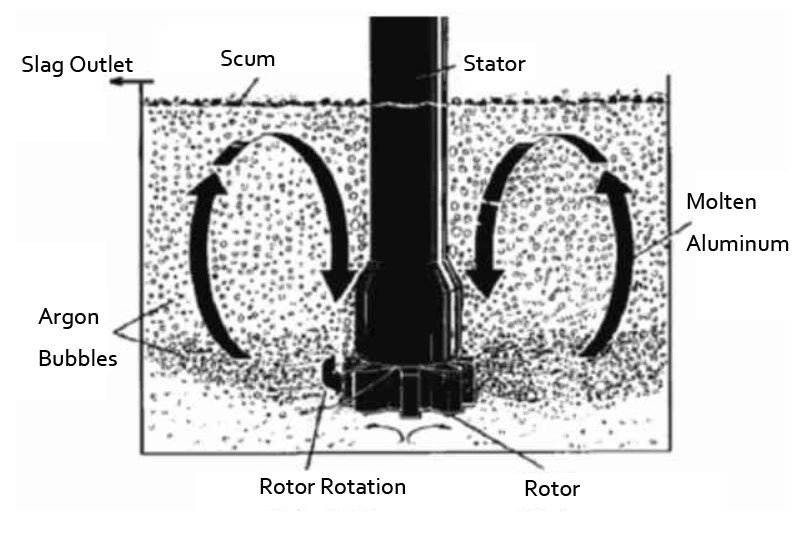 Molten Aluminium Define Degassing
Adtech Degassing Machine is mainly used for hydrogen (H) and slags removal from molten aluminum. It takes gas flotation principle. The rotor takes inert gas or mixture of chlorine and inert gas into molten aluminum and smash the gas into dispersed tiny bubbles. The bubbles rise to molten aluminum surface and finish the below-stated procedures at the same time:
Hydrogen is being absorbed in bubbles and is being removed.
The chloride is removed (formed by chemical action with alkali metal and chlorine gas).
Remove slags.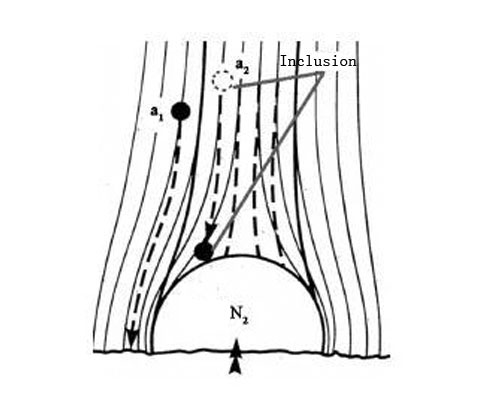 The hydrogen partial pressure in the nitrogen bubble just emerging from the graphite nozzle is zero. When the nitrogen floats, the hydrogen diffuses from the aluminum liquid into the nitrogen bubble under the driving force of the hydrogen pressure difference, and the process until the hydrogen partial pressure in the nitrogen bubble. When the hydrogen partial pressure in the aluminum liquid is balanced, the nitrogen phase is stopped. And then the nitrogen gas is floated up to the surface to be removed. Thereby the online degassing system can remove the hydrogen and slags.