The degassing principle is different for different degassing unit. At present, the two inert gases commonly used in the degassing process are nitrogen and argon. Nitrogen is a pure emotional gas and does not react with oxides. Moreover, nitrogen is easy to mass-produce, and its price is one-fourth of the same volume of argon, which is economical. It is also a frequently used jet gas, and has a good effect.
The degassing principle of the online degassing unit is to blow the ordinary inert gas N2 into the molten aluminum through the rotating graphite rotor to break up the large nitrogen bubbles into very small bubbles and disperse them in the molten metal. By reducing the bubble diameter, the surface area of the purified gas increases sharply, which makes the surface of more emotional bubbles come into contact with the hydrogen and impurities in the molten metal. On the contact surface between the bubble and the metal, due to the pressure difference between the hydrogen pressure inside the metal liquid and the nitrogen bubble in the metal, the hydrogen diffuses into the bubble according to the law of partial pressure. The diffusion rate is very fast at the beginning, and gradually slows down as the hydrogen pressure in the bubble approaches the hydrogen pressure in the liquid. When nitrogen bubbles rise to the surface of the liquid, hydrogen is carried into the atmosphere. The contact area and action time of nitrogen and liquid metal are important factors that affect the degassing effect. Therefore, in order to achieve a good degassing effect, it is necessary to make the nitrogen bubbles fine and uniform by rotating the rotor.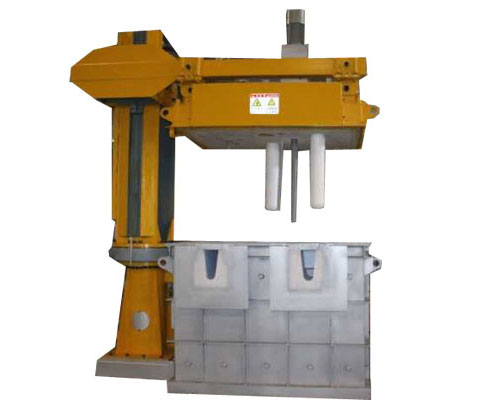 From an operational point of view, a transmission rotating rod is connected with a rotating connector to generate the rotating movement of the rotating rod and the rotor. The rotary connector also provides emotional gas, and the transmission rod and the graphite part have a central hole that allows the purified gas to pass through and spray into the liquid metal. The flow of passion gas can be controlled, and the volume of the gas can be adjusted according to the volume of the metal liquid being processed. The speed of the rotating rod and rotor can be adjusted to generate bubbles of appropriate size and promote the diffusion of emotional gases.