Metal Transfer System for Dunkirk Aluminium is equipped with a launder cover to prevent dangerous and expensive leaks. The launder system has a heating system to maintain a constant molten aluminium temperature and is highly insulated to prevent energy loss. It can be customized to any casting unit or casting layout.
Smooth molten metal transport is the key to the quality of the molten aluminum, as any turbulence can lead to oxides in the molten aluminum. The molten aluminium launder system has been designed with this in mind, eliminating any form of agitation at every step.
Gentle heating, pneumatic Launder lid (with sealing strip), tight temperature control, and clever fire-resistant design.
The adjustable heavy duty base means our Launder system can handle any changes, ensuring an even height and a smooth flow of molten aluminium.
Our Launder systems range in size from 2m to 100m, with flanges on both sides, and can be tailored to fit any space.
All of these combine to keep the molten aluminum at an optimal temperature, greatly reducing heat loss, and using the metal's own thermal conductivity to reduce energy costs.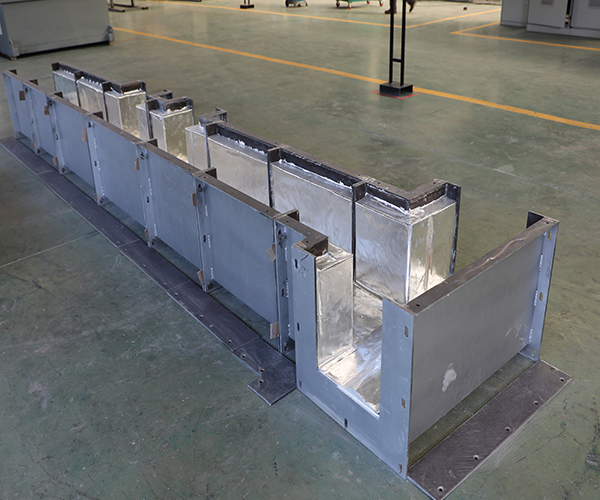 Metal Transfer System for Dunkirk Aluminium is used between the online degassing filter equipment and the casting and rolling mill. It has dual functions: conveying and heat preservation. It has a lining body that can be reused or reused many times. It adopts the new high-silicon molten material forming technology, and has certain corrosion resistance, and does not stick to aluminum. , the performance of non-polluting aluminum liquid.
A large aluminium smelter in northern France, the Dunkirk aluminium smelter, will cut output by 15% in response to rising electricity prices.
The Dunkirk aluminium smelter, which has an annual capacity of about 285,000 tonnes, has already cut production by 10% and will cut production by another 5% next week, a spokesman said.
Dunkirk is one of several European aluminium smelters to cut output due to high electricity costs, which hurt the profitability of the energy-intensive industry.
If electricity prices don't drop, union leaders at the plant warned local radio stations that the cut in capacity would increase to about 25 percent.
Dunkirk gets about 60% of its electricity under a special rate scheme, but the other 40% is subject to market rates.