Launder System For Bahrain Aluminium enables liquid aluminum to flow between processing equipment such as smelting furnaces, holding furnaces, etc., according to the process steps.
The launder system is connected to the liquid aluminum outlet and leads it to the next equipment, and the equipment in this is what we call the molten aluminum launder, which is mainly made of high-aluminum fiber as a lightweight thermal insulation material.
Characteristics of Launder System For Bahrain Aluminium
1. High density
The aluminum liquid launder is a refractory material based on alumina, which is a high-density, strong and durable product.
2. Has excellent physical properties
Thermal shrinkage coefficient, small expansion coefficient, high surface strength, low heat capacity.
3. Good chemical stability
Free of asbestos, no chemical reaction with aluminum melt.
4. Good thermal insulation performance
The aluminum liquid launder has good thermal insulation performance, and is made of high-aluminum fiber, which has good thermal insulation performance.
Launder System Product Advantages
1. The liquid aluminum active launder has good thermal insulation performance, and can achieve a cooling rate of 1 °C per meter.
2. It does not react with molten aluminum at working temperature, with low density, good non-sticking performance to aluminum, and good operability in casting and rolling.
3. The molten aluminum flow trough is integrally formed with high-silicon molten material, with high dimensional accuracy.
4. The aluminum liquid flow trough can be reused or reused many times, and the surface is smooth.
5. Good anti-sticking aluminum performance, easy to remove the condensed shell.
6. Anti-scour, durable.
7. The volume is super stable and resistant to cold and thermal shock; the maintenance of the joints between the sections is reduced, and the cost is saved.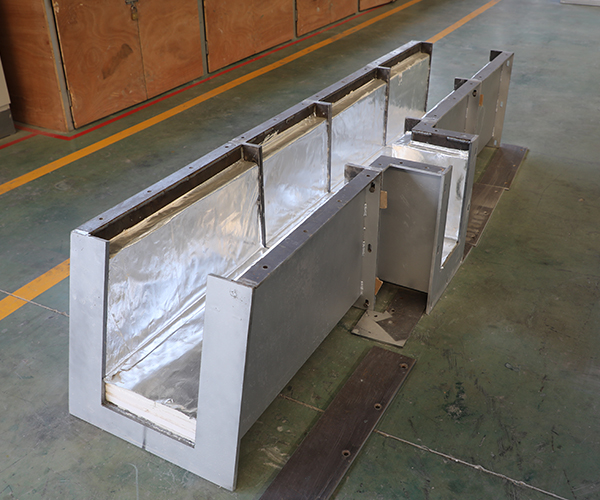 Bahrain Aluminium (ALBA), the first aluminium smelter in the Middle East, started commercial operations as early as 1971.
In 2021, Bahrain Aluminum will produce 1.56 million tons of aluminum, which is higher than the 1.5485 million tons in 2020, the highest record since operation. Bahrain Aluminum is the only primary aluminum producer in the country, with a designed production capacity of 1.54 million tons, accounting for 22% of the primary aluminum production capacity in the Middle East. It is currently the largest single electrolytic aluminum plant overseas.
The fifth production line of Aluminium Bahrain B.S.C. (Alba), one of the world's largest aluminium producers, has been running for 10 years, and the production line has been a historic turning point for the Middle East aluminium industry.
The production line will increase Alba's annual aluminium production by 307,000 tonnes over time, making it the world's largest aluminium smelter outside of Eastern Europe.
When it was put into operation in 2005, the annual production capacity of the fifth line was only 320,000 tons. With the expansion plan of the sixth production line, the company will continue to create new highs in the future.