Nitrogen Degassing Aluminum developed by AdTech, which uses a rotor on the supply trough for refining. AdTech is an enterprise specialized in new material development and high precision online degassing unit production since 2012, got positive feedback from domestic and overseas markets. The online degassing unit adopts advanced high silicon melting technology, which can meet producing high-precision aluminum requirements. The on-line degassing unit has the advantages of simple operation, high degassing efficiency, low investment, and low operation cost.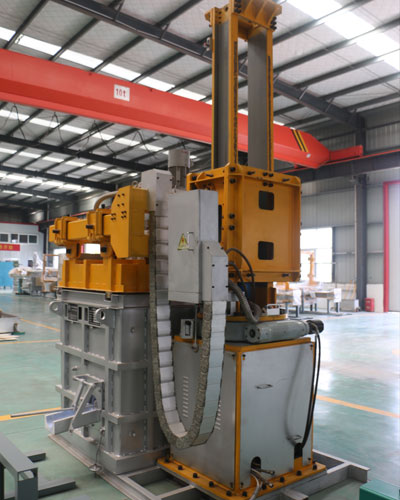 Principle of Nitrogen Degassing Aluminum
Nitrogen gases are introduced into the aluminum melt to form bubbles. Hydrogen in the melt diffuses into these bubbles under the action of partial pressure difference, and is eliminated with the rising of bubbles, so as to achieve the purpose of degassing. In the process of floating, bubbles can also absorb some oxidized inclusions, which can remove impurities.
On the one hand, the effect of blowing depends on the properties and purity of inert gas. If the density and viscosity of the gas are high, the floating speed in the melt is slow and the residence time is long, which is conducive to improving the degassing effect; the purity of the gas is high, and the water content is small, which is also conducive to improving the degassing effect. On the other hand, it mainly depends on the size of bubbles and the dispersion degree of bubbles in the melt.
If the smaller the diameter of bubbles is, the more uniform the distribution will be. The larger the specific surface area of bubbles, the shorter the distance of hydrogen diffusion into bubbles, the slower the bubble floating up and the longer the action time, the higher the degassing rate. In addition, it also depends on the blowing time, blowing pressure, blowing temperature, and other process parameters.