Rotary Degassing Aluminum is an important method of degassing in foundry. For many years, the major aluminum processing companies in the world have continuously pursued the improvement of the metallurgical quality of materials in order to improve the quality of their products. In order to achieve this goal, we have continuously developed melt purification technology to achieve the purpose of improving the purity of the melt.
Relationship Between Al2O3 and H
The interaction between Al2O3 and H in the aluminum liquid. After the aluminum liquid contains more Al2O3 impurities, it will increase the hydrogen content of the aluminum liquid, and it is difficult to remove. On the contrary, the Al2O3 content is very low, and the hydrogen content is also low. Even if hydrogen is artificially introduced, it will automatically degas and return to the original hydrogen content. Casting castings with this pure aluminum liquid will rarely cause pores. It can be seen that there is a close relationship between Al2O3 and H in the aluminum liquid.
The adsorption of hydrogen by Al2O3 belongs to physical adsorption. Hydrogen exists in the cracks of Al2O3, forming hydrogen bubbles with a negative radius of curvature.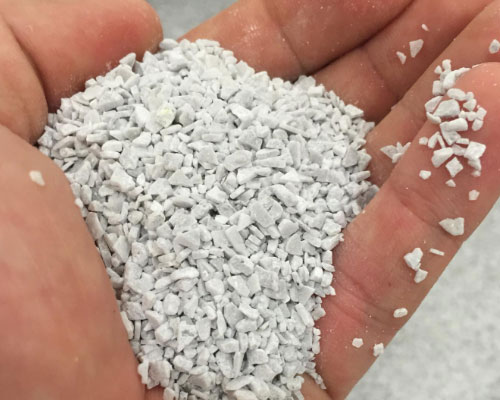 The modern aluminum melt flux purification mechanism believes that only by first focusing on the purification of oxidized inclusions in the aluminum liquid, and effectively reducing the inclusion content, especially the number of dispersed inclusions suspended in the aluminum liquid, can the aluminum liquid be prevented from increasing. Hydrogen, eliminate the obstacles to hydrogen removal, thereby obtaining pure aluminum liquid, and pouring a sound aluminum alloy casting.
The smelting process has always only mentioned "degassing and deterioration", and little or no mention of "slag removal". In fact, slag removal and degassing occur at the same time. Since the slag is tangible and visible, the effect of slag removal is easier to judge and Control, so more attention should be paid. Now people have more and more understood the phenomenon of "the slag is exhausted, and the gas must be removed" and summarized the principle of the aluminum liquid refining process of "removing the slag as the main and the gas as the supplement".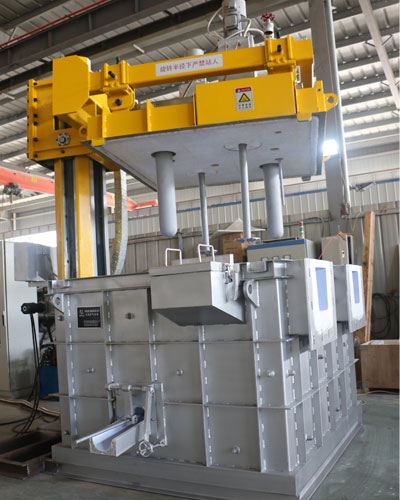 Principle of Rotary Degassing Aluminum
With the help of a specially designed blowing head, inert gas is introduced into the molten metal. Through the rotation of the blowing head, a fast-moving gas and water vortex is formed in the depth of the melt, so that the bubble size becomes small and uniform, thereby achieving floatation Purpose of refining.