Ceramic Foam Filter is widely used in the filtration of molten aluminum, such as Cameroon Aluminum. The ceramic foam filter has high porosity and a large adsorption area. The filtering effect of inclusions larger than 10um is better, and the efficiency of removing 40um inclusions can reach 90%; while the removal effect of inclusions less than 10um is poor, only about 30%. The filtering effect is related to the filter structure parameters (porosity, thickness), melt flow state, inclusions, and the physical and chemical properties of the melt.
The filtering effect of the filter drops sharply with the increase of the flow rate. Therefore, the flow rate and the filter's available area are the key links that affect efficiency.
Ceramic Foam Filter Cameroon Aluminum is available in all common sizes: 7″, 9″, 12″, 15″, 17″, 20″, and 23″. We offer the whole range of porosities from PPI 10 up to PPI 60 (PPI = pores per inch). Custom-made cut-to-size filters are also possible.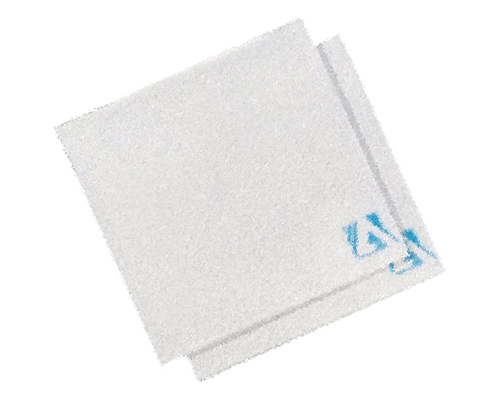 Foundry Ceramic Filter is a combination of excellent strength, thermal properties and resistance to attack from Cameroon molten aluminum. The filter can effectively remove inclusions, reduce trapped gas and provide laminar flow, and then the filtered metal is significantly cleaner. Cleaner metal results in higher-quality castings, less scrap, and fewer inclusion defects, all of which contribute to bottom-line profit.
Cameroon Aluminum Company (Alucam) is an aluminum production company. It was created by Péchiney-Ugine. The smelter is located in Edéa, the capital of the Sanaga-Maritime department in the coastal region, 67 kilometers from Douala.
Alucam's annual production capacity is about 100,000, but due to abnormal power supply, it failed to meet the production target.
According to the 2020 monetary planning data, Cameroon exported 49,300 tons of aluminum, produced by Alucam, at a unit price of 1,096,600 francs per ton.
Compared with the previous year, Alucam's performance in 2020 has declined. Last year, it produced nearly 52,000 tons of aluminum, which is a decrease of 2,700 tons this year.