Molten metal filtration is a separation method that allows molten aluminum to pass through a ceramic foam filter to separate suspended solid inclusions. The filter is made of neutral or active materials. Filter material is usually made of glass cloth, corundum ball and foam ceramic. The characteristics of glass cloth filtration method are strong adaptability, simple operation, low cost, but the filtration effect is not stable. It can only remove large inclusions, and it has a poor effect on small inclusions. Moreover, glass cloth can only be used once and needs to be replaced frequently.
Molten Metal Filtration
Ceramic foam filter is a new type of ceramic filter material developed in recent years. It is composed of alumina and chromium oxide. It is made of polyurethane foam and dried and sintered. The porosity is as high as 80% ~ 90%. Its characteristics are easy to use, good filtering effect, no need for high pressure head and low price, but ceramic foam is crisp and easy to break. It can only be used once.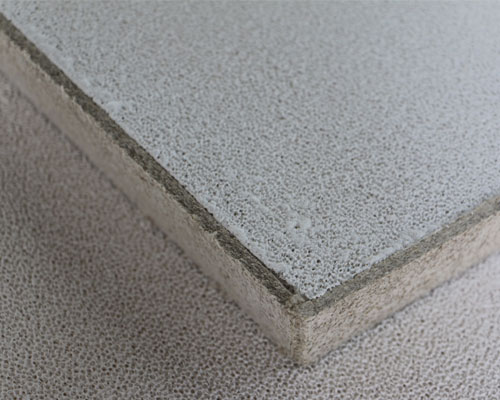 In order to increase the Molten Metal Filtration effect, two-stage filtration methods, such as DFU method. The filtration method is mainly to remove inclusions in the melt, and has little effect on hydrogen removal. Therefore, in practical application, the filtration method is often combined with the blowing method, which are single-stage or multi-stage, continuous aluminum melt purification methods integrating degassing and impurity removal.
Ceramic Foam Filter Manufacturers
As a professional Ceramic Foam Filter Manufacturer, AdTech Metallurgical Materials Co., Ltd has been focusing on research, development, production and marketing of the adhesive ceramic foam filter(CFF) for aluminum alloy casting. The technology of AdTech's ceramic filter has been widely approved by the market, applied for producing multiple series of aluminum alloys products, such as PS baseboard for printing, canning materials, flexible packaging materials, railway vehicle.