The basic purpose of aluminum alloy smelting is to obtain an aluminum alloy melt with a chemical composition that meets the production requirements and high purity by formulating a reasonable smelting process. The smelting of secondary aluminum alloy is to remelt the pre-processed aluminum scrap, aluminum scraps, etc. in the smelting furnace, and perform degassing, slag removal, modification, and refining during the melting process to obtain the chemical composition The required molten aluminum is finally poured into an ingot. The raw materials of recycled aluminum are generally waste materials with mixed and unclear components of different alloys. They must be smelted and used to remove harmful impurities, gases and oxides in the waste materials in order to provide high-quality melt for the production of ingots. The most commonly used methods are Purification and Refining.
Compared with primary aluminum, secondary aluminum contains more impurity elements, mainly Fe, Mg, Zn, Si, Cu, Mn, etc. Since the presence of impurity elements will reduce the performance of secondary aluminum, most aluminum alloys are degraded for use. Therefore, research on the removal of impurity elements in the production process of secondary aluminum has very important practical value.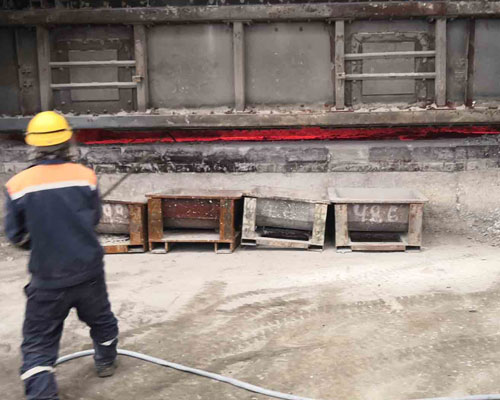 Purification and refining is a very important process in the smelting of recycled aluminum. The most commonly used methods are powder injection and inert gas purification. At present, the most commonly used refining agents are chloride salts and fluoride salts. Cl2 or C2Cl6 can also be used. Although these refining agents have good purification and refining effects, the by-products such as AlCl3 and HCl can cause great damage to the human body, environment and equipment.
If the refining agent uses inert gases such as N2 and Ar, the purification effect is not very good. At present, the most advanced technology is to use rare earth alloys to modify, refine and refine secondary aluminum, and make full use of the interaction between rare earth elements and aluminum melt, so as to realize the integrated treatment of purification, refining and modification of aluminum melt. This kind of refining method is simple and efficient, can effectively improve the metallurgical quality of recycled aluminum, and will not be accompanied by the generation of harmful exhaust gas and other by-products during the treatment process. In addition, the combined refining method that uses two refining processes at the same time, such as the chlorine salt-filtration and argon blowing-flux combined refining methods, is better than single refining.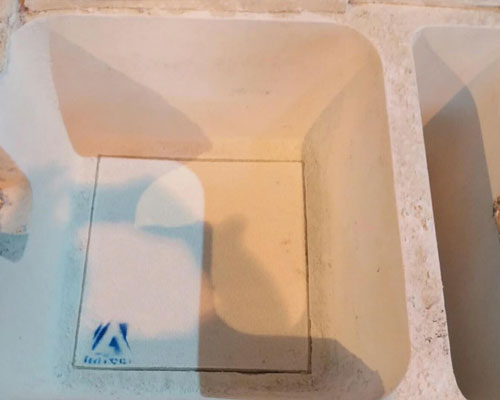 The filtration method is the most economical and effective way to filter impurities. Foam ceramic filter plates are usually used for filtration. Adopting the principle of adsorption to filter, it can effectively remove the large inclusions in the molten aluminum and effectively absorb the small inclusions of small size. Does not drop slag and effectively reduces the pollution of molten aluminum. Good thermal shock resistance and improved corrosion resistance to molten metal. Improve surface quality, improve product performance, and improve microstructure.