Degassing Molten Aluminium refers to the removal of dissolved hydrogen. It manifests as pores inside the casting. Usually, you may see tiny bubbles when cutting the gate, especially when trying to polish and remove. Regional time. Degassing (removal of dissolved hydrogen) does not affect the amount of slag.
The salt mixture will be used as a fluxing agent (rather than a degassing agent), which will slightly lower the melting point of aluminum and make the flow of aluminum easier, which will help separate the metal from the slag during degreasing. You will find that your skimmers have less aluminum sheen and more powdery ones, which is what the scum should look like. Borax is also a flux, but you can correctly determine that it is not used for aluminum castings, but instead save it for brass/bronze/iron castings or forged welding steel.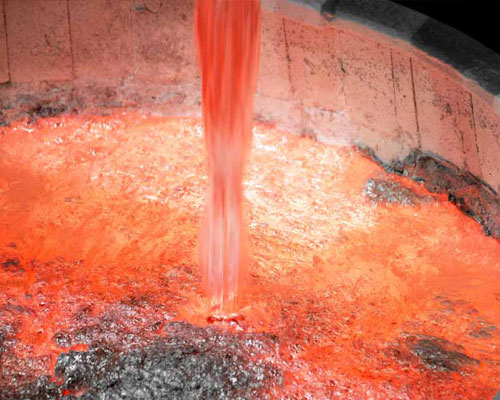 A good technique is to take the sodium chloride/potassium chloride mixture, melt it, pour in salt ingots, crush it, and melt it with a little bit of flux. Melting two salts together like this forms a eutectic salt alloy, which means that its melting point is lower than that of either component.
If you don't melt the mixture together, you can still use molten salt as a fluxing agent, but you must overheat the aluminum a bit to melt the salt. This will encourage more hydrogen to dissolve in your melt, but if you don't make engine parts that must contain coolant or something, it may not be a big deal.
It is uncertain whether the non-mixture is melted to what extent to make the eutectic (low melting) flux effective. It may not hurt to try it. Melting salt is a kind of fun, it pours down like water and smokes like dry ice!
Degassing Molten Aluminium
If your melt produces too much slag, it may be that your furnace has a higher degree of oxidation than it should. This will increase the excessive wear of crucibles and furnaces. Controlling the furnace atmosphere is critical to the quality of the metal in the casting, and it is not difficult to do it once you know it. We provide online degassing unit and filter box, which can help you remove hydrogen and other impurities well.