Foam Ceramic Filters were originally developed for forging aluminum alloy. These Forging Aluminum Alloy required strict cleanliness to meet the strict product application, such as aluminum cans and covers, aluminum foil, aircraft extruding materials, memory plates, forged materials and metal wires. The first application in the foundry industry is high-quality aluminum castings for aerospace applications. Since then, it has expanded to commercial casting and automotive applications.
The major advantage of the new generation of ceramic filters is its higher flow rate. Due to the uniformity of the hole design and the geometry of the structure, the flow rate of Foam Furnace Filters is significantly higher than that of the sintered ceramic foam filter with the same filter and pore size, thus providing an opportunity for foundry to further improve the manufacturing productivity.
Compared with traditional solutions, the uniformity of the orifice design and the structural integrity of the new filter also significantly reduce turbulence and greatly prevent reoxidation caused by entrained air. In fact, almost no impurities enter the mold, reducing rework, improving surface quality and reducing scrap rates, and ultimately increasing profitability.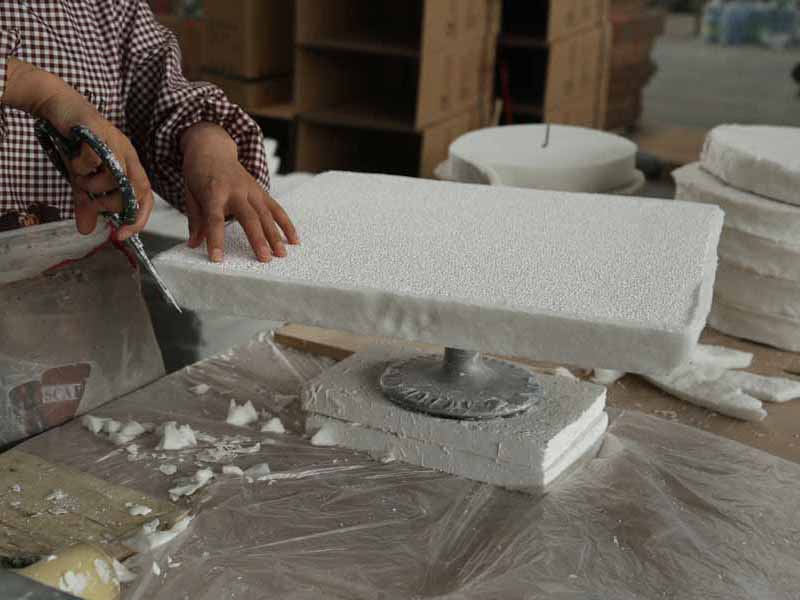 The design possibilities of our new filters are almost unlimited. With our new filters, we can provide customers with almost unlimited service in pore design: we can produce almost any aperture (even unconventional aperture) to ensure the best filtration quality under constant flow characteristics.
The installation of foam ceramic filters on the running system can protect aluminum castings from harmful non-metallic materials.
Foam Ceramic Filters Advantages
Metal Foam Filters remove non-metallic inclusions in the aluminum alloy melt, and adopt furnace flux treatment. The technology of ceramic foam filter outside the furnace has been widely used in the world. The filtration of ceramic foam filters has several key advantages, which can improve the quality of high quality aluminum castings. These include:
Improve mechanical properties;
Reduce dye penetration;
Reduce nonmetallic X-ray evidence;
Reduce rework / scrap;
Improve processing performance.