Foam Furnace Filters are used to filter molten aluminum in the foundry. Our ceramic foam filters have a 3D mesh structure, high porosity, and low bulk density. Due to their high thermal shock resistance and corrosion resistance, these filters are favored by customers.
These Aluminum Casting Filters can prevent harmful metal invasion of molten metal, thus reducing casting defects and improving labor productivity. Even if there are a lot of impurities in the molten aluminum, these filters will not be blocked.
AdTech Foam Furnace Filters Advantage
Reduce casting surface defects
Prevent gases and impurities from entering the molten metal
Steady flow of molten metal
Reduce tool wear
It has high mechanical strength
High thermal shock resistance
Easy to place on the production line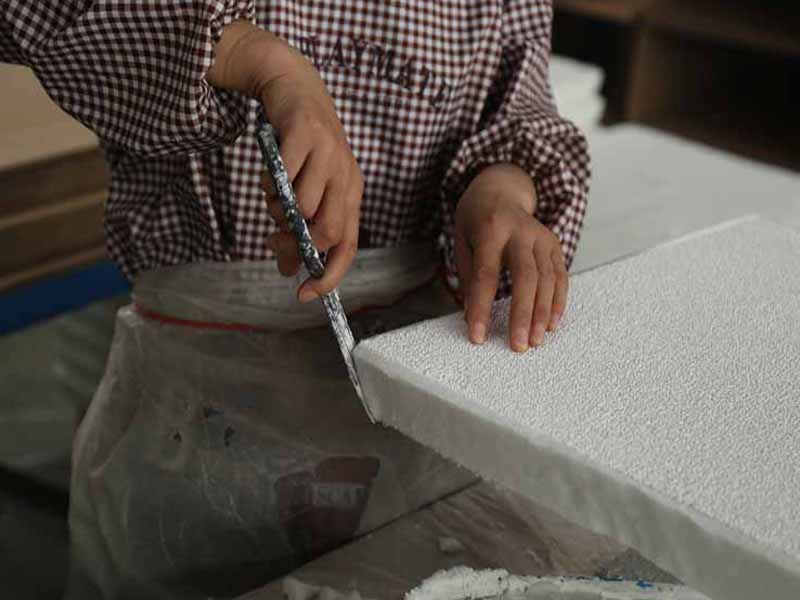 AdTech alumina ceramic foam filters are mainly used for filtering aluminum and aluminum alloy in the foundry. The ceramic foam filter for foundry has excellent corrosion resistance and molten aluminum corrosion properties. It can effectively remove large impurities in aluminum melt and absorb fine and fine particles, reduce residual gas and provide laminar flow, and then make filtered metals more transparent. Cleaner metals can produce higher quality castings, less scrap, and fewer inclusions, all of which contribute to higher profits. It is widely used in the production of aluminum profile, aluminum foil and aluminum alloy.
Ceramic Foam Filter Manufacturing Process
Using three-dimensional network structure and organic foam sponge connected to the hole as the carrier, the porous alumina ceramic foam filter is made into the special ceramic slurry with thixotropy, and the ceramic skeleton is evenly coated on the carrier through a special roll extrusion process, then dried and solidified, and then fired at high temperature. All our processes are under the supervision of the ISO9001 quality system certificate. Each test is self inspected by a full-time inspector. In order to ensure the quality of the filter, appearance and strength tests must be carried out.