Slag Removal Flux is also called Aluminum Drossing Flux, Slagging Flux, Slag Remover, Deslagging Flux. In order to achieve the slag removal of aluminum alloy, it is necessary to select a good Slag Removal Flux. Slag removal is a process after refining. Its purpose is to remove impurities and oxides in molten aluminum into the slag. Usually, there is aluminum water in the slag during slag removal. Therefore, it is hoped that the aluminum water in the slag is as little as possible. The slag is roasted again. The purpose of ash frying is to extrude the aluminum liquid in the slag and sink at the bottom of the frying pan, so that the ash and aluminum water can be separated.
The Slag Removal Flux is spread on the liquid surface. In order to make it react well, it is necessary to press it into the aluminum water with a pressure spoon, and press it repeatedly to make it fully contact with the surface layer of liquid aluminum as far as possible, so as to achieve the separation of slag and aluminum. Experience shows that the slag made by the slag remover is loose, not black, and the gray white is a better slag remover.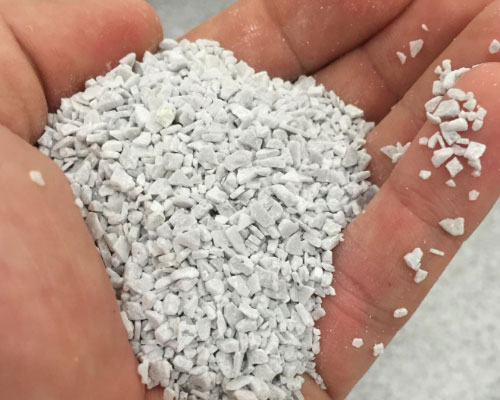 To sum up, the refining and slagging of die casting aluminum alloy is a time process, which can not be completed quickly. It is a wrong operation to shorten the refining time. It takes a certain time for gas adsorption and impurity floating in molten aluminum. Only by ensuring sufficient adsorption time and impurity floating time can the refining destination be achieved. During refining, it is necessary to keep the liquid aluminum in full contact with the gas emission, and continuous agitation is necessary. Only when the gas in the liquid aluminum is removed and the impurities are removed can the porosity and hard spots of the product be reduced and the quality can be guaranteed.